OPEN TO BUSINESSES AND THE GENERAL PUBLIC  —  MOVING JANUARY 3-4 — OFFICIAL OPEN DATE JANUARY 7, 2019
Our showroom features thousands of items that are stocked for immediate purchase. Even if you need a more complicated piece of gear, we can get most items here in a day through our wide network of suppliers. One of our main goals is to buy local and keep it "Made in the USA" when possible. We are located at:
Southern Safety Supply – NEW ADDRESS 1/7/2019
207 Center Park Drive, Ste 2090
Knoxville, TN 37922
Call Us! (865) 673-0140

We also sell to other businesses who don't focus on safety products as their main line of revenue, but whose customers want one source for all their materials. Think of how this could enhance your value added to your current customers! For individuals, we specialize in selling items in small quantities at a reasonable cost instead of having to buy full case quantities or paying inflated prices.
We are a Federally Certified Woman Owned Small Disadvantaged Business. We list several Wal-Mart Distribution Centers throughout the country as a repeat customer as well as TVA, the University of Tennessee, and several area manufacturers and contractors. We take great pride in serving our customers.
If your safety needs fall under hand or eye protection, spill abatement, signage, traffic control, roofing, barricade tape, or lock out/tag out, then we've got the product for you. Please call to get more information on our product lines for your flammable storage needs, respirator and respiratory cartridges, and hazardous material processing goods.  To open an account or if you need more information, click here.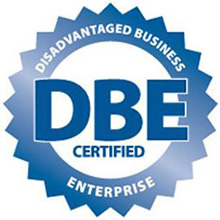 Proud Members Of: